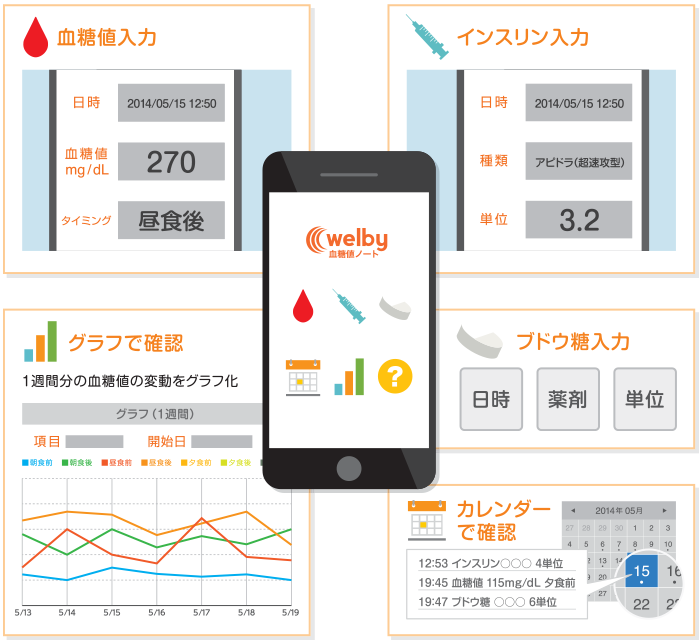 Simply logging personal health records
through app
Simply logging blood glucose level, insulin, diet, and blood pressure etc. Reviewing these records improves patients' lifestyle on disease.
Simple log and central management of patients' daily symptoms.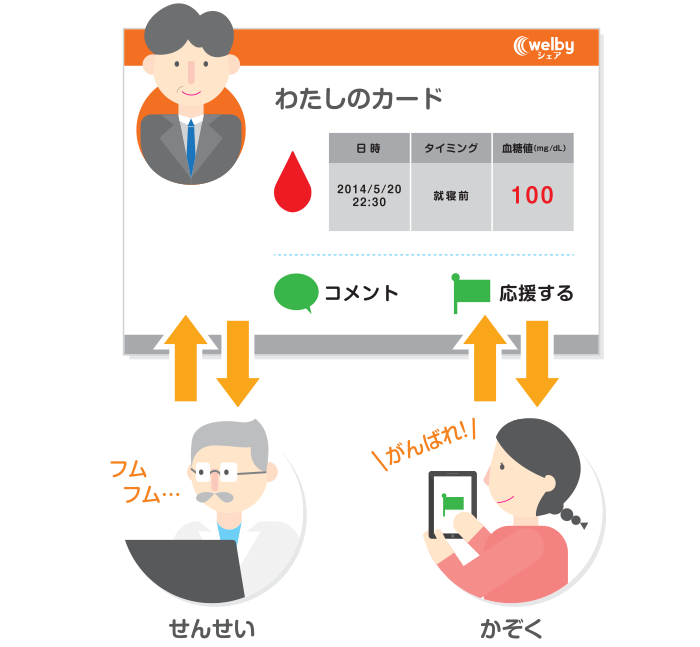 Motivated by family and HCPs
Family and HCPs support and motivate patients' treatment, leading patients to actively engage in their treatment.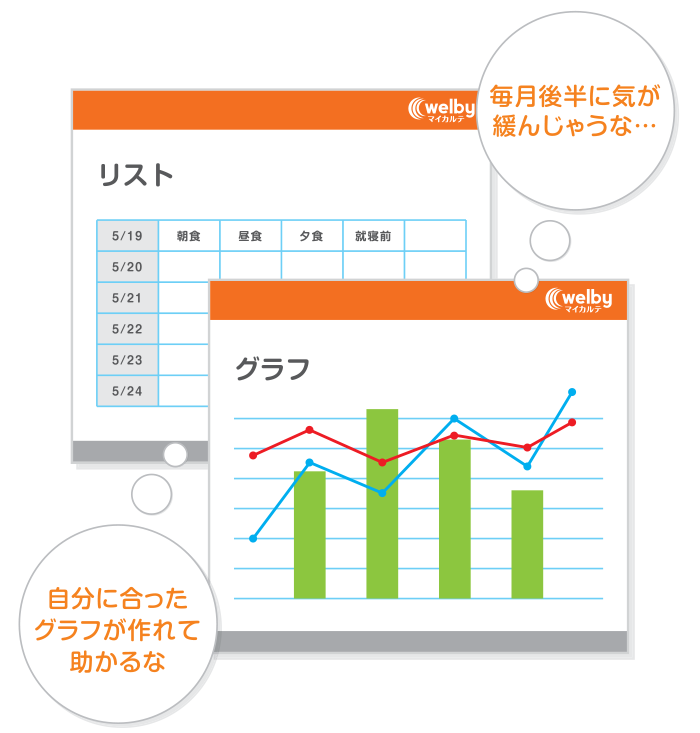 Visiting GP/HP with printed chart/list
Reviewing the charts/lists enables patients to receive more appropriate treatments by HCPs and leads to health behavior change.Improve treatment through fun learning.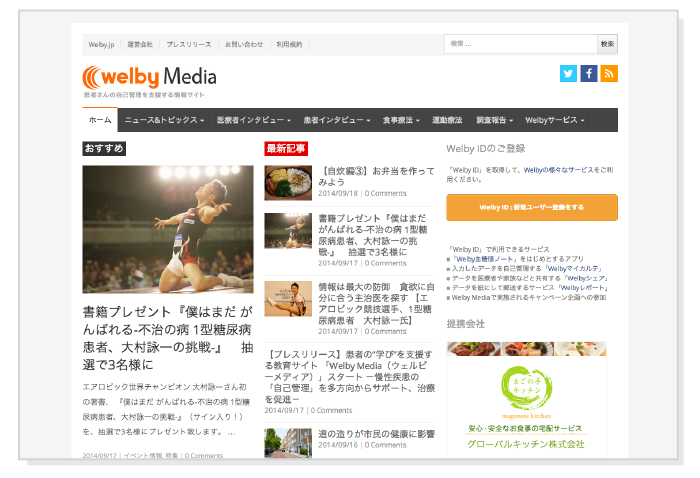 Gain Information, knowledge and
empower patients
Valuable information on health and stories about HCPs/patients' experiences help patients to improve their treatments and lifestyle.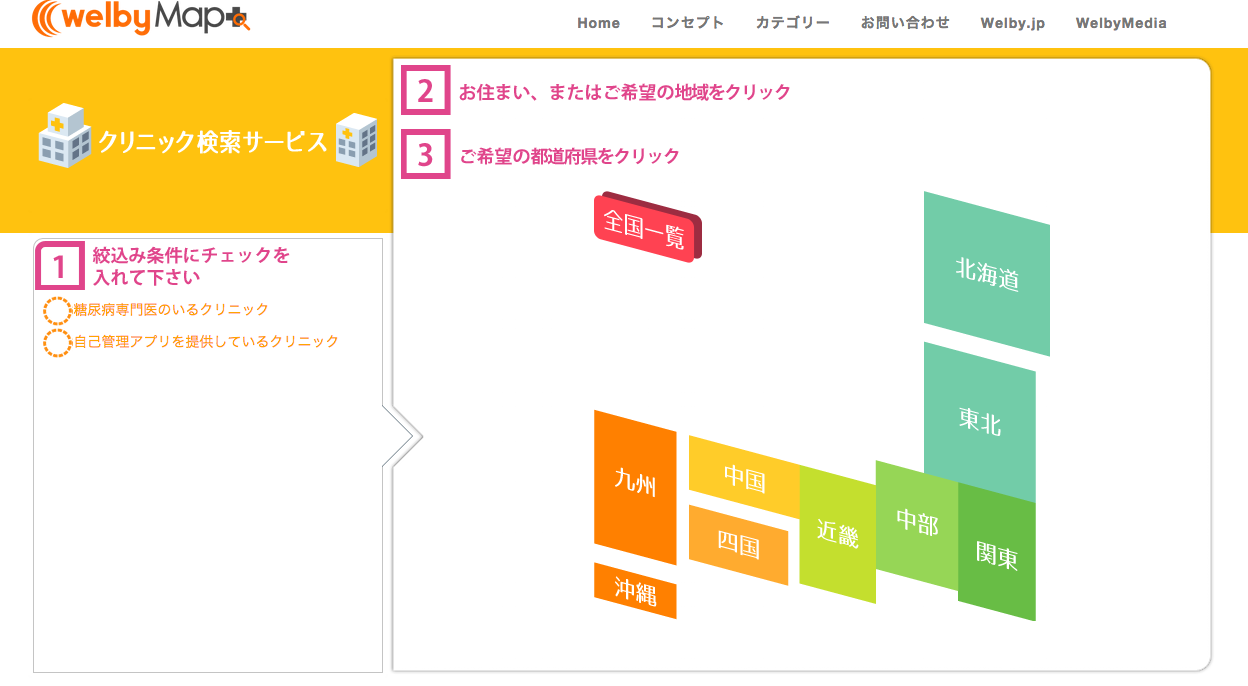 Search GPs/HPs
Map of GPs/HPs with diabetes specialists or GPs/HPs with brochure on Welby's self-management app.